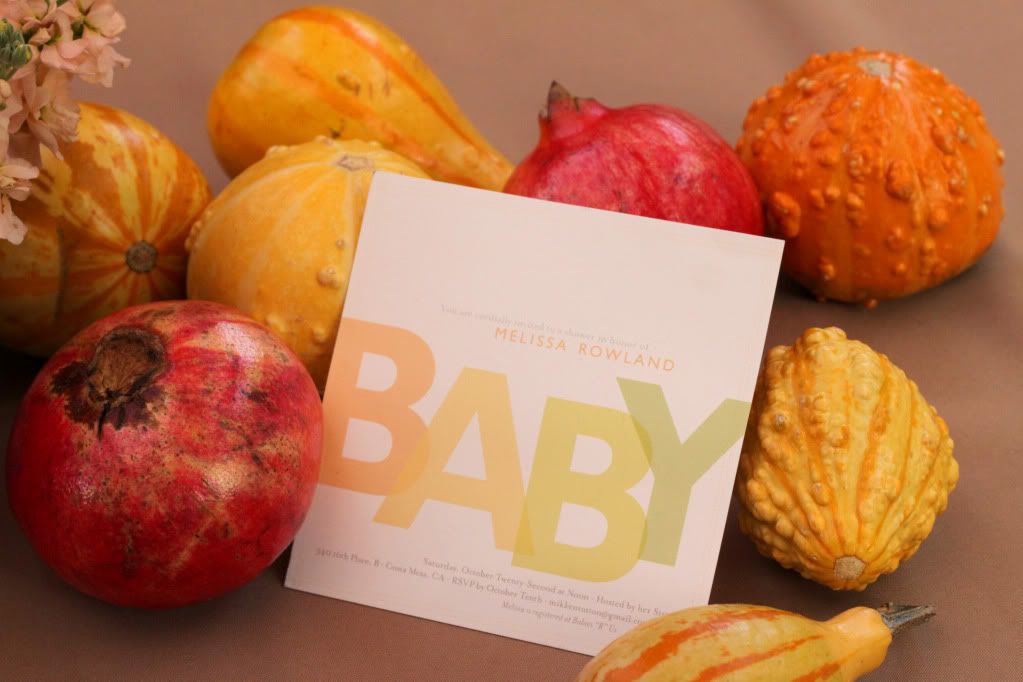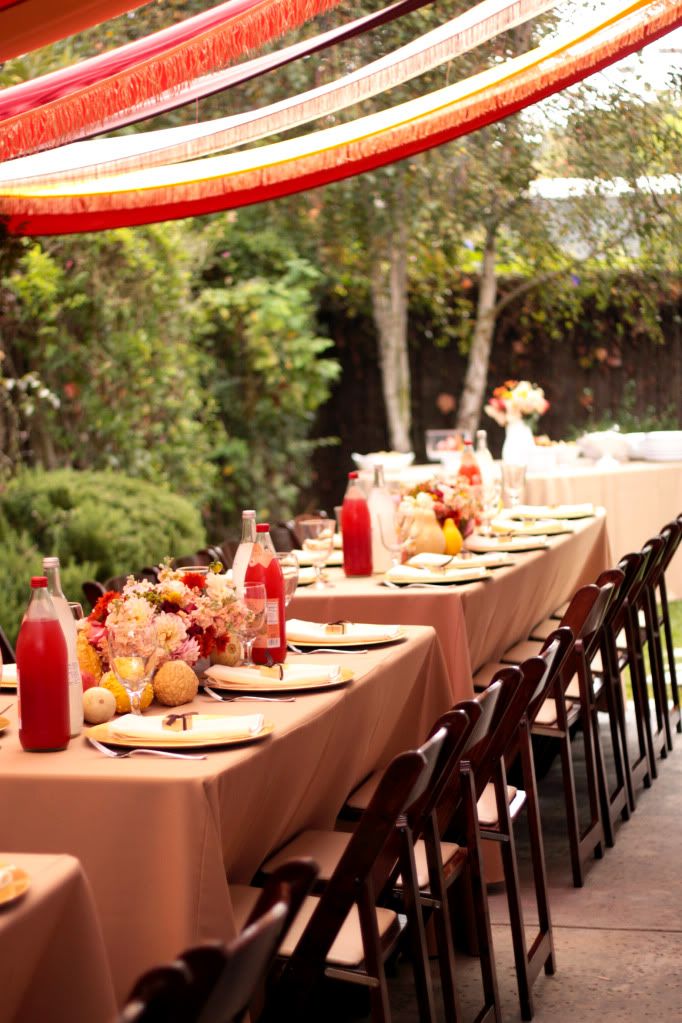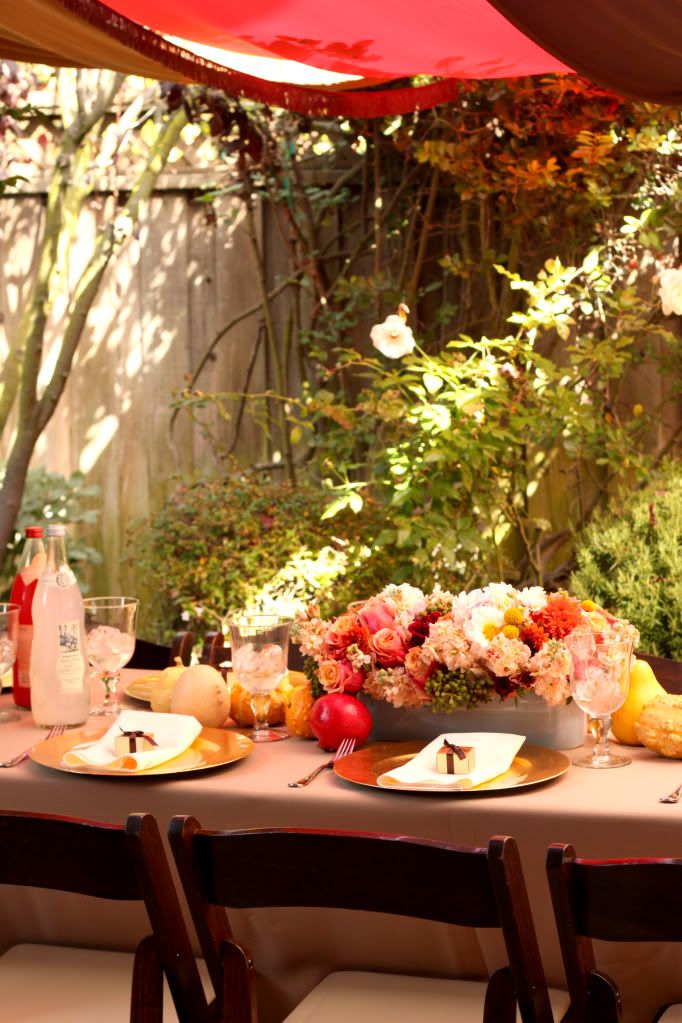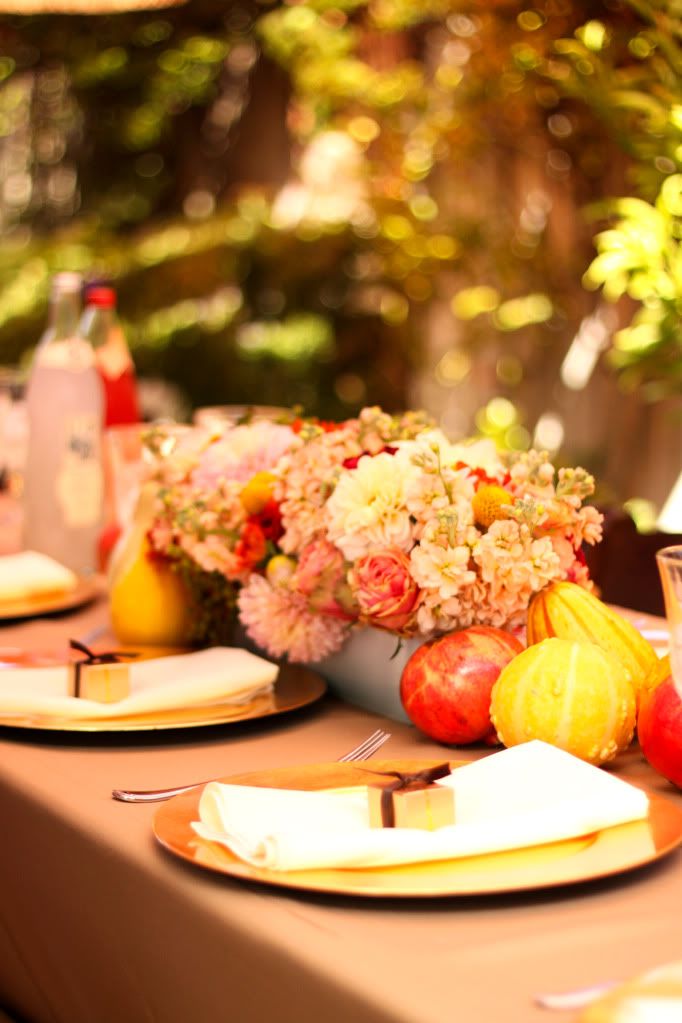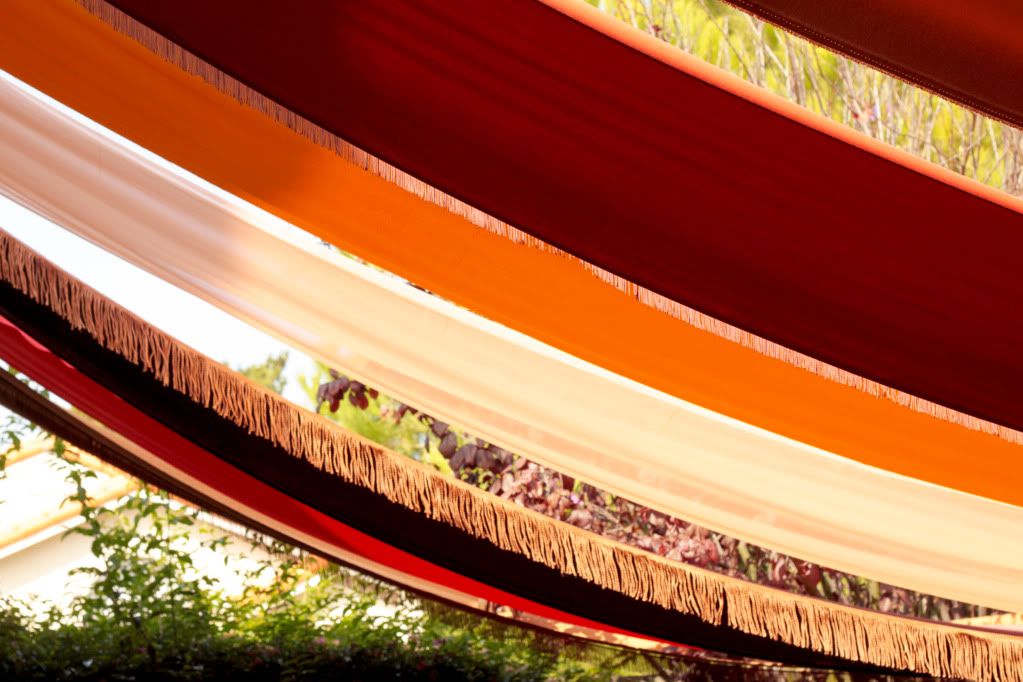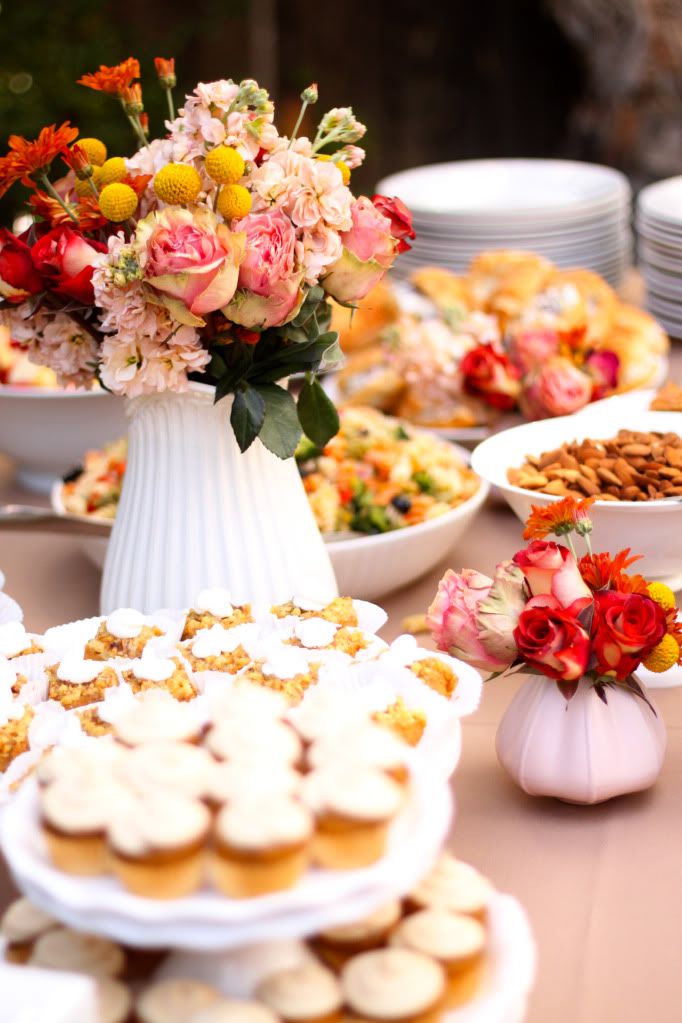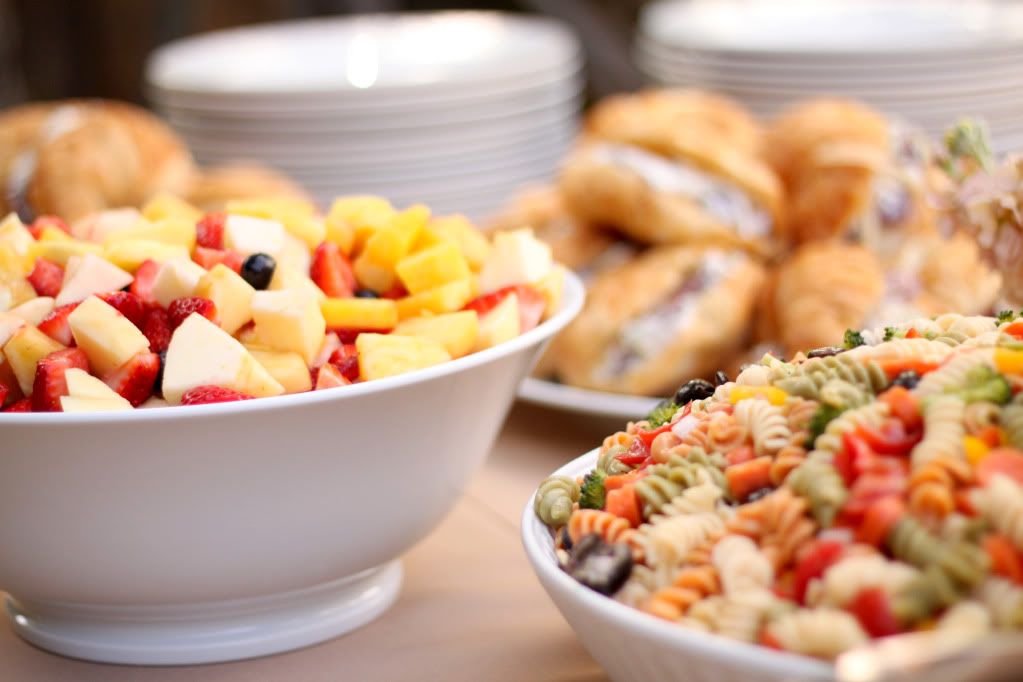 Yesterday my oldest sister and I threw a baby shower for our other sister and my first nephew. Being that it's my parents first grandchild, and just a whole new life in general, it's kind of a big deal. My sisters are my favorite people to design and decorate for. I don't know what I would do without them, so being able to impart my love of design to honor them is one of my favorite things. These are some photos from our outdoor soiree.
Melissa requested a fall theme (she's a bit fall obsessed and loves all things pumpkin). Since it was a baby shower I still wanted to keep it bright and pretty, so I took the yellows, browns, and oranges, and added in some cranberry and brought the whole thing together with some fall gourds, pomegranates, flower arrangements, and our homemade canopy over the patio.
How To:
I purchased the flowers from the wholesale mart and arranged them using floral foam in low slender containers that I found at Ikea - they were the perfect height to not block lunch conversation.
To create the canopy we first measured the width and length of the space. We went to the garment district in downtown LA to select our fabric. When making temporary craft projects I always use clothing fabric because it is a lot cheaper than home fabrics. We purchased each of our 6 colors for $3/yard. The length of our patio required 6 widths of 54" wide fabric so we selected 6 different colors and then split them down the middle so that each color would appear twice in the canopy. To add a little something extra we also purchased some coordinating trim. To install, I hired my brother (he works for free) to climb on the latter and hop the fence to staple the fabric to the overhang and then to the fence. It took just a couple of hours to complete and had the biggest impact on the party. It's really fun to see something that colorful in the background of all of our photos of the guests.
I find that the easiest and simplest way to make a pretty food table is to use dishes that are all the same color. White is usually my color of choice and also what is generally on hand, which saves on party costs, so it's a win-win. It also always helps to have a mom and sisters who make really pretty and delicious food.
My sister purchased the gourds from Trader Joes and selected the colors that would coordinate best with the rest of the decor.