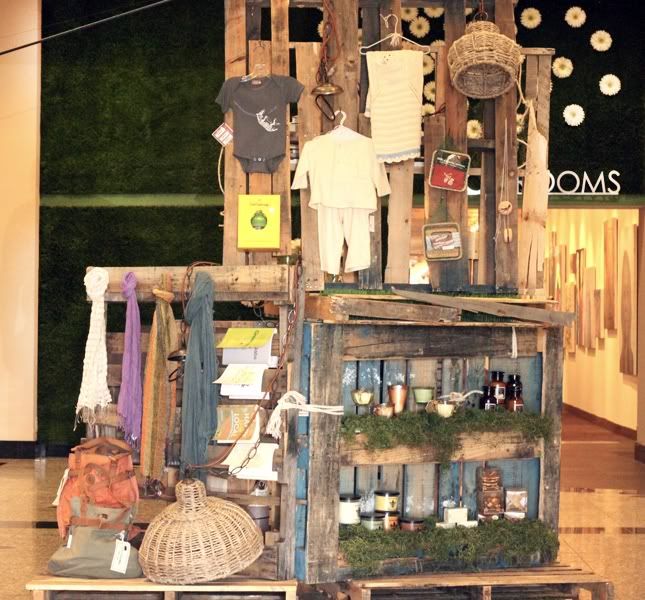 These are a couple of photos of the last lobby display that I designed and installed up at the
LA Mart
. This display had to be up in between returning from a trip and a wedding I was working on and attending, so I ended up sourcing the products, designing, and installing in the matter of one work day. Maybe that's why it looks a bit like a hodge podge mess...
You should have seen me trying to pile these paletts on top of each other by myself...quite a scene. Luckily a friend of mine came to assist shortly thereafter.
*Product highlight: all things eco friendly
*Overall concept: I decided to go with a really rustic, recycled look since it complimented the eco friendly products. I didn't purchase anything new for this display. I gathered pallets from around the Mart and used some old rope that was laying around to tie them together. The moss is also recycled from a previous project.