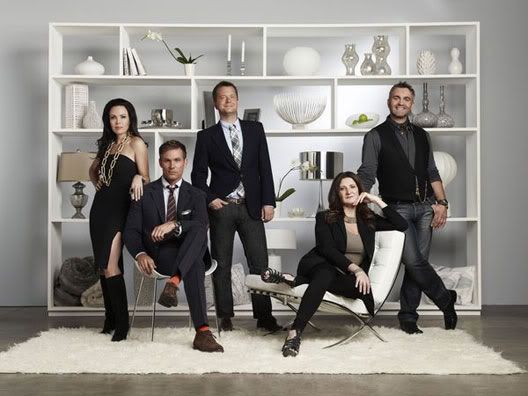 It's been a crazy month and things don't look like they're going to be slowing down any time soon (for which I couldn't be more grateful). Last night I got home from working at around midnight, exhausted. I promised myself I was going to go straight to bed, but when I remembered that I had the series premiere of
Million Dollar Decorators
recorded. I told myself that I would just watch a couple of minutes to get a feel for the designers.
I don't really know who I was kidding. Of course I watched the whole thing and didn't get to bed until 1:30 am.
My schedule lately leaves very little time for TV, but somehow I'm going to justify this as work education. I have been a huge fan of
Mary McDonald
since my first job as a design assistant in Laguna Beach. I would flip through House Beautiful on my lunch break and one day I came across an interior designed by Mary. I fell in love and have been keeping up on her designs ever since. I was a little afraid I wasn't going to like her, but she actually seems very cool. Her and Kathy Ireland were my favorites to watch, but I enjoyed the overall repore that the designers had with each other.
I know reality TV isn't always reality, but I still appreciate the look inside these designers scope of work and clientele.
Million Dollar Decorators airs Thursday at 10/9 c on
Bravo
.